John F. Chase, owner of Alliance Realty and Chase Custom Homes & Finance, was recently interviewed by the Portland Press Herald and featured as the Premier Agent of the week.
Here's a snippet from John's interview.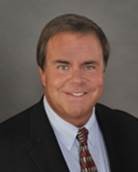 On Team Work
"Alliance Realty has a great group of professionals who list homes and help buyers. I lead the John Chase team, which includes both listing specialists and buyers' brokers."
On the Market
"In Greater Portland, Southern Maine and other Midcoast locations, it's on fire. If your property is priced correctly, you will be selling it in the first week it's listed, and perhaps seeing the "auction" effect of multiple offers.
On Maine
"You can't beat the Lakes Region. Sebago Lake and Long Lake, for example. We are blessed in Maine to have such wonderful waters."
Read more from the article by the Portland Press Herald: https://www.pressherald.com/2018/06/21/premier-agent-john-chase/